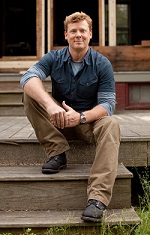 KEVIN O'CONNOR
PBS SERIES THIS OLD HOUSE
AND ASK THIS OLD HOUSE
Kevin O'Connor is the host of the award-winning PBS series This Old House and Ask This Old House and has been on the show since 2003. Kevin serves on the editorial board of This Old House Magazine and he has also hosted shows for the DIY network and The History Channel's H2. In September 2011 Kevin published his first book, The Best Homes of This Old House.

Prior to his television career Kevin practiced finance and most recently was a Senior Vice President at Bank of America in the Commercial Real Estate Group. Kevin received a B.A. degree in history from the College of the Holy Cross and an MBA degree from Boston University. He lives in Massachusetts with his wife and three children.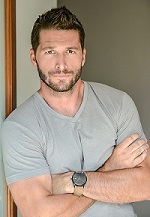 BRETT TUTOR
After, Brett moved back to Austin where he began flipping houses, working as a home inspector and a general contractor. In 2012 Brett founded Property Doctors Home Inspections. Brett is a licensed Professional Inspector (TREC #20110), Licensed OSSF Septic System Installer (TCEQ), Residential Energy Auditor, Rain Water Harvesting System Installer and Rain Water System Inspector (ARCSA).

In 2014, Brett founded the non profit Off The Grid International. www.otgi.org
Brett can previously be seen on Discovery Channel's hit show Treasure Quest (season 2) where he is the security and survival specialist for an elite team of treasure hunters on the trail of the Treasure of the Trinity said to be worth as much as $400,000,000. He is also the carpenter for TLC's hit show Trading Spaces.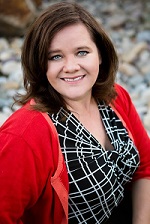 CYNTHIA BEE
Cynthia is a professional landscape designer-turned- educator who is passionate about helping homeowners create landscapes they'll love. As an instructor for the Conservation Garden Park, she's taught thousands of homeowners how to create their ideal Utah yards.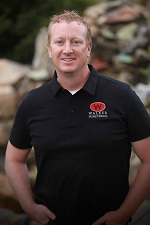 JAMIE WALKER
Jamie Walker grew up building houses alongside his father and grandfather who had been building homes since the 1940s. In 1993 he started his career as a draftsman and worked for a couple of local Utah home builders. After getting his degree in Business from The University of Utah in 1999 he decided that he wanted to start his own home design company. Walker Home Design was founded in 2000 and has grown dramatically since then. Jamie's specialty is drawing homes that have unique features or an artistic flair about them. He loves to find ways to incorporate hidden passageways, lofts, unconventional uses for a space and thinking outside the box when it comes to designing a home.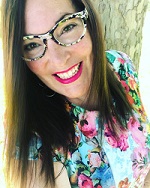 LANEEL PERRY
Laneel has a degree in Interior Design from a F.I.D.E.R. accredited University plus over 20 years of experience working with incredible design firms along with her business, Design Dezign.
Laneel is gifted at revealing someone's personal design taste, even if they aren't sure what that is, and creating an environment that fits them like a glove. She will bring color into your life that will evoke feeling and passion.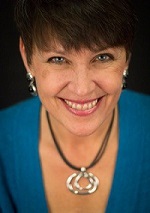 MARLA DEE
In today's world we are bombarded with information & stuff! So there is clutter everywhere – on our phones & computers, desktops & countertops, bedrooms & basements, closets & cupboards… We crave being free of the clutter and fantasize about being organized but it feels impossible. Marla Dee is here to change that. As a professional organizer for 18 years, Marla has seen the pain!
With contagious enthusiasm and stories from real clients, Marla shares her belief that living organized is a skill anyone can learn. Why bother learning this skill? Because getting organized frees you to be present for what matters most. Her Clear & Simple Systems teach where to start, what to do and how to keep it up. The Systems are a step-by-step approach that takes the struggle out of organizing and makes it FUN! They are often called the ABC's of organizing.
Marla is a master messenger, an international speaker, and has trained students from 9 countries. She has appeared on numerous TV, radio and podcast programs throughout the years. She is the author of "Get Organized, The Clear & SIMPLE Way" and "The ART of Letting Go" and others.
If you are ready for a change, Marla will set you free of the clutter and chaos at last!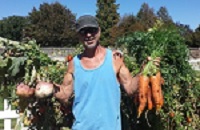 STEPHEN FITZWATER
Stephen moved to Salt Lake City nearly 31 years ago from Southern California where gardening was always easy and successful. When he moved to Utah and tried to grow a traditional line row garden, he was suddenly faced with a variety of challenges including unpredictable weather, terrible soil conditions, copious weeds, and many years, a shortened growing season.
He quickly learned that traditional gardening methods had their shortcomings. As he investigated more about gardening in Utah through trial and error, reading, and taking every class he could find, including the master gardeners' program, Stephen realized that the best way to overcome these challenges was to adapt to gardening with raised beds.
Quite by accident, while working at vinyl shop, he discovered an old vinyl raised bed prototype that was not very well made but had potential. Twelve incarnations later, a well-designed, long lasting raised-bed planter was created with a unitary side wall panel and designed to last for decades.
Sixteen years later, Stephen enjoys sharing his knowledge and expertise about how to successfully garden organically with raised-beds in Utah.