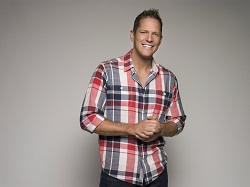 Chris Lambton
Chris Lambton is a media personality and lifestyle expert based on Cape Cod, MA with his wife Peyton and daughter Lyla James. Chris is host of DIY Networks "Lawn and Order", "Yard Crashers" and appears with Peyton on HGTV's "Going Yard" where they transform backyards, one house at a time. The show highlights Chris's landscaping skills and gardening know-how as he creates outdoor living spaces and features including patios, pergolas, fire pits and water features for deserving homeowners. Chris' expertise includes landscaping, hardscaping, garden planning, lawn care, and maintenance for all of these areas of your outdoor living space.
Chris also appears on HGTV and DIY Networks specials "HGTV Dream Home", "HGTV SmartHome" and "Blog Cabin".
Chris first won hearts onscreen in season six of ABC's "The Bachelorette," starring Ali Fedotowsky, and was ultimately named runner-up. In a Hollywood twist, wife Peyton appeared on season ten of "The Bachelor" and season one of "The Bachelor Pad," but they did not meet on camera and instead were introduced by a mutual friend.
Since 2007, Chris has been living in his hometown of Cape Cod and running the family's landscape business, E. Lambton Landscaping, alongside his brother Erik. Prior to that, he was a teacher and varsity boys' basketball coach at New York City's High School of Economics and Finance. He holds a degree from Providence College in Rhode Island and was part of the Big East Conference Academic All-Star Team in 1998 and 1999.
Chris is very involved with Compassionate Care ALS (CCALS) as a result of his mother's fight with Multiple System Atrophy (MSA), a disease associated with the degeneration of nerve cells in specific areas of the brain. He continues to give back to the organization as often as possible.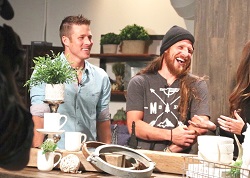 Brandon & Mike Kay, the JunkHunks
10 ways to DIY your home on a thrift store budget.

How to dominate your own DIY and design your space on a budget... JunkHunks Style!!!

Come tag along with us as we take you on a journey to owning and fine tuning your DIY skills. Learn the tricks, tips, and trades needed to successfully and confidently conquer your next home project, all while dominating your budget.

We'll teach you how to achieve "High End" by ditching the "High Price" and demonstrate a few hands on projects to update your home and fine tune your design skills.

It's sure to be a blast, and we're so stoked to answer all your burning questions in our Q&A portion.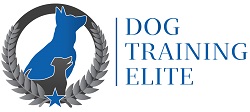 Dog Training Elite
Dog Training Elite is a local dog training company that has been offering training services for over 35 years! Dog Training Elite takes a personal approach to dog training and offers many services including obedience, behavioral modification, therapy dog training, and advanced service dog training!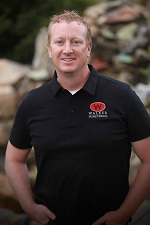 JAMIE WALKER
Jamie Walker grew up building houses alongside his father and grandfather who had been building homes since the 1940s. In 1993 he started his career as a draftsman and worked for a couple of local Utah home builders. After getting his degree in Business from The University of Utah in 1999 he decided that he wanted to start his own home design company. Walker Home Design was founded in 2000 and has grown dramatically since then. Jamie's specialty is drawing homes that have unique features or an artistic flair about them. He loves to find ways to incorporate hidden passageways, lofts, unconventional uses for a space and thinking outside the box when it comes to designing a home.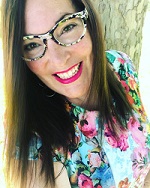 LANEEL PERRY
Owner of Design Dezign, Laneel is a passionate, forward thinking, innovative Interior Designer. With over 20 years of experience in residential and commercial design, Laneel's designs are incorporated with her client's vision, passion, and lifestyle. Her client centered business values are first and foremost. The commitment to this has brought the respect of a group of general contractors, and their endorsement of her as their most favorite interior designer to work with. Her creativity expands and includes custom furniture. In the "Washington Maryland Virginia Home and Design" magazine, a sofa designed by Laneel, was featured. The most meaningful aspect of Interior Design that Laneel values most is assisting her clients in the discovery process, being able to identify what they LOVE and infusing this love into their design. Doing this exceeds client's expectation's and dreams.

Laneel enjoys presenting at the Salt Lake City Home Shows. She has also participated in the Salt Lake City Parade of Homes and won best in show in 2013. In 2001/2002 Laneel was hired by the Church of Jesus Christ of Latter Day Saints to be a part of a team that decorated Christmas trees at Temple Square for the Christmas Season and the Winter Olympics that Utah hosted. These Christmas trees required her to be certified in operating a fork lift because these trees were two stories high. This training opened doors to offer further services to clients for Christmas home decorating. Laneel is a Color Specialist and has trained other Interior Designers in the proper use and application of color. She is also a Teacher of Interior Design in the Continuing Education Program in Davis County. She is a published Author, and is currently working on her next book highlighting her original and unique teaching methods in Interior Design.
She can be reached at 801-663-4337
Facebook Design Dezign
Instagram Design Dezign
Email perrylaneel@gmail.com
Euro Hardwood Flooring Specialist
Euro Hardwood Flooring is a local Utah family-owned company. We focus on fulfilling our client's hardwood flooring needs. With our family originally coming from Europe we brought with us our high-quality experiences in hardwood floors as well as new approaches in different flooring process. Most importantly, we back it with superior customer service and quality service for our clients.
We have expertise in installing new flooring surfaces such as solid hardwood, prefinished, engineered, laminate, luxury vinyl floor, stairs and more. We also specialize in sand and finish, refinish, repair floors, match stains, extend existing floors and maintenance coats.
We can assure you, if you are looking for quality work and experience superior customer service, Euro Hardwood Flooring is the local family flooring company for you.

https://www.facebook.com/eurohardwoodflooring/
https://www.instagram.com/eurohardwoodflooring/

website:
www.eurohardwoodflooring.com