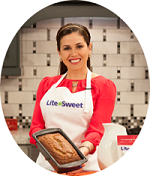 Glaucia Jones
Glaucia Jones, certified Health Coach has worked at ABC 4 Utah and Fox 13 channels, have developed sugar-free recipes for corporations and families and is a recipe contributor monthly to the national Healthy Living magazine. Also a contributor in the fourth coming book Desserts for Weigh Loss by Dr. William Sears, MD. (Freedom Press). For more recipes please visit bakesugarfree.com and follow at bakesugarfree on Facebook, Instagram, Pinterest and Twitter.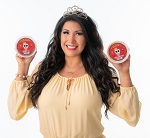 MAHARBA ZAPATA
Maharba Zapata started Salsa Queen as a way to provide for her 7 children, but her love of food and cooking goes back much farther. She started cooking when she was just 8 years old and has become her life's passion. In addition to Salsa Queen, Maharba has consulted with several large restaurant chains, including Café Rio, in revamping and improving their menus. Her focus is on making foods with incredible taste, which are healthy and easy to make. This approach has made Salsa Queen one of the fastest growing food companies in Utah with products in nearly 100 stores, which are serviced by 40 employees. Recently, Salsa Queen just started online shipping throughout the US with an expedited 2-day service, which is contributing to added growth. One taste and you'll know why Maharba really is the Salsa Queen!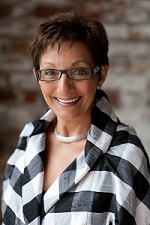 Maxine Turner
A favorite at the Home Show's Kitchen Stage is Maxine Turner, founder of Cuisine Unlimited! She has a full lineup of exciting cooking demonstrations, including Superbowl Party Appetizers.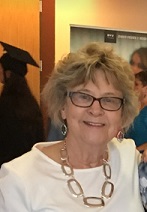 Nancy Miles
Nancy Miles author of "In Good Taste" will be creating a Vegetarian Enchiladas and Easy Spanish Rice live on stage. Come meet Nancy, Saturday at 11:30am and get your hands on your very own In Good Taste Cookbook!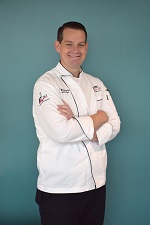 Neil Bridenstine
Executive Chef/ Culinary Arts Program CoordinatorCulinary Arts – Davis Technical College
Neil Bridenstine is the Executive Chef at Davis Technical College, where he oversees a café, catering service and the culinary school. His philosophy is to make really good food using fresh ingredients and perfect execution.
Neil holds a Bachelor's degree in Food and Beverage Management from the Art Institute of Las Vegas. During the last 10 years of his career Neil has spent time working in kitchens, management for restaurants, catering companies and hotels. His most recent project prior to Davis Tech was opening a new restaurant concept for a Utah based restaurant group.
When Neil is not in the school kitchen helping in the café or with catering, he is usually in his home kitchen trying new recipes or spending time with his family. He enjoys traveling, outdoors and barbecue.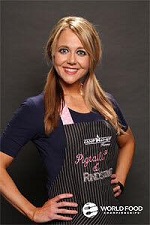 RaChelle Hubsmith
RaChelle Hubsmith is a mother of 3 and Real Estate Appraiser in Logan, Utah. At 10 years old, RaChelle started decorating cakes. But life got busy and she forgot about her cake decorating passion until she started having her own kids. Once she really got back into cake decorating, her passion grew into becoming a competitive home cook and baker. She has competed at the World Food Championship in the Bacon and Dessert Categories. This year she will compete in the Burger Category. She has entered many competitions. Her recipes have won or placed in contests such as Bo Jackson's All-American Burger Battle, Mrs. Blum's/Farmer's Almanac, Food Network Magazine's Minute Rice Contest, 2016/2017 The Taste of America Challenge, Global Seafood, The Incredible Edible Egg, Campfire Marshmallows, Eggland's Best, Recipe Lion's Summer Potluck Challenge, Strut Your Duck, Sweet Stacks Pancakes, Smithfield Shake It Up Challenge, Healthy Solutions Spice Blends, and Lucky Leaf Pie Filling. Developing recipes is a creative outlet for her. She enjoys being a recipe developer for Oakdell Eggs. Her other passion is teaching others how to cook/bake. She has demonstrated cooking and baking at Home and Garden Shows, KSL Studio 5, and Facebook Lives for Love to Cook, Camp Chef, and Dough EZ. She is a brand ambassador for the Dough EZ mat. She just filmed "State Plate" with Taylor Hicks (Season 5 winner of American Idol). It will air December 17th on INSP TV. When she isn't appraising or developing recipes, she loves spending time with her family or going to Zumba classes.