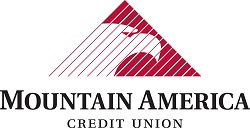 Mountain American Credit Union
Mountain American Credit Union With more than 860,000 members and $9 billion in assets, Mountain America Credit Union assists members on the right path to help them identify and achieve their financial dreams. Mountain America provides consumers and businesses with a variety of convenient, flexible products and services, as well as sound, timely advice. Members enjoy access to secure, cutting-edge mobile banking technology, 95 branches across five states, thousands of shared-branching locations nationwide and more than 50,000 surcharge-free ATMs. Mountain America—guiding you forward. Learn more at
macu.com
.

Lounge and Valet Sponsor
Xfinity brings together the best in media and technology. We drive innovation to create the world's best entertainment and online experiences.

PETopia Sponsor
The Nation's supreme timber framing kit manufacture! We specialize in timber frame patio covers, decks and supplies. Whether you are a business or individual, would like to build a commercial or residential timber structure, we can provide you with superior quality and value!

In today's culture, we place more emphasis on our wellness than ever before. After all, a higher level of overall well-being leads to a higher quality of life, which better equips us to conquer our limitations and enjoy doing the things we love most. At Infinity, we aim to help people of all lifestyles do just that by designing our chairs with the latest technology in the industry, including adjustable 3D massage and modern conveniences like Bluetooth® and mobile app compatibility. Elevate your wellness and live your best life with Infinity Massage Chairs.

Sleep Number delivers proven, quality sleep through effortless, adjustable comfort and biometric sleep tracking. Experience how Sleep Number's revolutionary 360® smart bed and SleepIQ® technology are proving the connection between sleep and well-being. Visit us in booth #729 or at sleepnumber.com.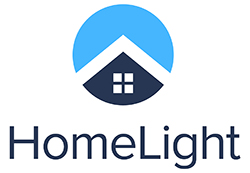 HomeLight's vision is a world where every real estate transaction is simple, certain, and satisfying. We build software and provide services to home buyers, sellers, and real estate agents.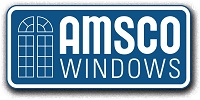 Official Window Sponsor
Amsco Windows in Salt Lake City knows that the right windows can make all the difference in taking a home to the next level. Since 1949, the professionals at Amsco Windows have been supplying state-of-the-art windows to dealers throughout Utah and beyond. The company utilizes the largest vinyl window manufacturing facility in Utah and ranks at the top nationally. Nowhere is the advantage of having new windows more evident than in energy-efficiency ratings. Leading the way in the energy-efficiency are the Renaissance Series Composite windows by Amsco Windows.
Design Stage Sponsor
Kitchen Stage Sponsor
Official Paint Sponsor
Aisle Sponsor
Aisle Sponsor
Aisle Sponsor

Appliance Sponsor
Exhibitor Lounge Sponsor
Official Lighting Sponsor